ON NOVEMBER 18TH, POWDER BLUE PRODUCTIONS HELD YET ANOTHER ONE OF THEIR INFAMOUS FASHION SHOW/HOLIDAY BOUTIQUES TO GET A JUMP START ON THAT HOLIDAY BUYING. I WANTED TO SHOW YOU SOME OF THE LATEST FROM THE TURBO WEAR LINE, SO THAT YOU TOO CAN SHOP AROUND. ALL OF OUR NEWEST LINES ARE GOING FAST SO EVERYONE BEST HURRY UP AND GET THEIR HANDS ON IT BEFORE IT IS TOO LATE! ONE OF THE GREATEST THINGS ABOUT THIS NEW LINE IS THAT THE CLOTHES ARE NOT ONLY GEARED FOR YOUR WORKOUT, BUT ARE PERFECT FOR EVERYDAY CASUAL WEAR TOO. REMEMBER WHILE SHOPPING TO KEEP ALL OF YOUR LOVED ONES IN MIND BECAUSE WHAT BETTER GIFT TO GET THEM, THAN SOME NEW TURBO WORKOUT WEAR! THEY WILL BE ALL SET TO ROCK THE NEW YEAR AND THEIR NEW BODY! PLEASE NOTE THAT THIS IS ONLY A SMALL SAMPLE OF OUR CLOTHING LINE AND I WOULD LIKE TO DIRECT YOU TO CONTINUE YOUR SHOPPING AT WWW.TURBOKICK.COM. THIS IS THE TIME TO BUY BECAUSE WE ARE CURRENTLY HAVING ONE TIME ONLY HOLIDAY SALES. THIS IS ALSO THE PLACE WHERE YOU CAN PLACE YOUR ORDERS. GOOD LUCK AND HAPPY SHOPPING!
NEW! Waffle Cargo Short.
These soft, flexible shorts are great for working out in or running around doing errands. They run true to size, just a little larger than the Camo Shorts sizing. The fit is so flattering, you must have all 4 colors to match every outfit.
Turbo Life Hooded Jacket
Cute, warm and comfortable is what you will be when you purchase this cozy zip up hoody. This is also available in a vintage washed out gray.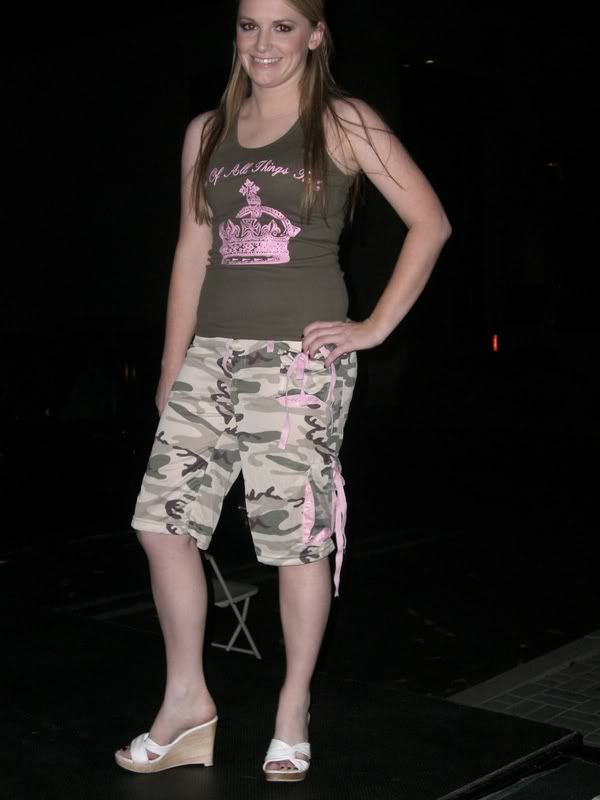 Green Camo Cargo Short
Military cargo has met Haute Couture with this blend of green camo, pink ribbon ties, and sweet pink mesh detail on the pockets. They are super-cute, lightweight, and so comfy. Be the first to get your limited edition cargo shorts!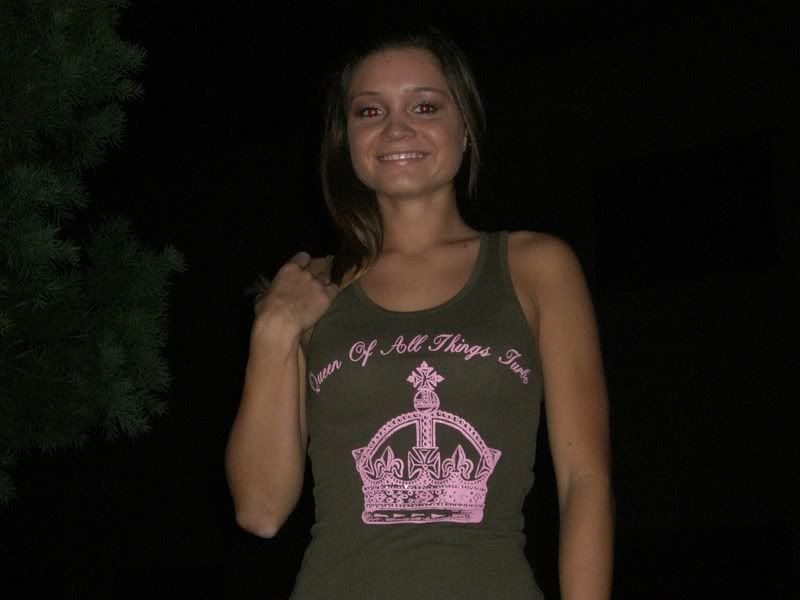 Queen of All Things Turbo Tank
Who's the Queen? You're the Queen! Queen of All Things Turbo, that is. Catch everyone's eye with these sparkly rhinestones! This fashionable, olive tank features pink details and sparkly rhinestones. Tank is fitted and looks HOT in the gym or can be dressed up with your favoirte jeans for a night...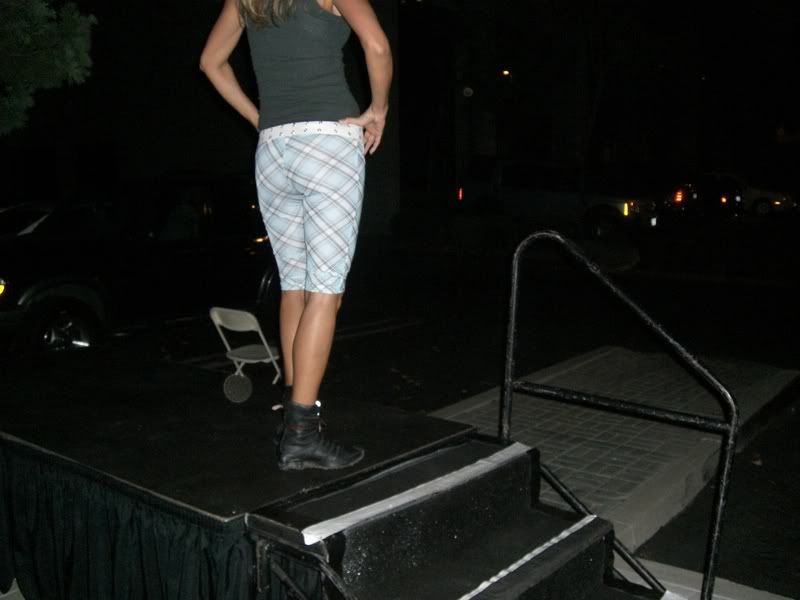 Plaid Cargo Pant
Your favorite pant is back and it has attitude! This punk rock cargo won't be in stock long, so get yours before they're gone.
Sassy School Girl Skirt 'n Capri (SALE)
School Girls, Look Out! Our Skirt/Capri combo is available in three incredible styles. ON SALE NOW
Capri Pants
Everyone knows a good stretch Capri goes with everything!
Military Turbo Tee - Dog Tag Necklace
NEW! The latest addition to our military inspired collection has just arrived! Work hard when you workout and still look fashionable while you sport this cute tee.